Happenings at the Library
New Book &DVD Releases
Check out books for two weeks and DVDs for one week- at no charge!

Valentine Treat
Winner of the "Friendship Basket" of goodies at the Withee Public Library, Becky Faude, receives her prize from librarian, Janice Arndt. Congrats!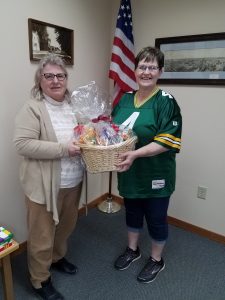 New for the children – A Solar System Bingo.
Come in and get your bingo card, check the master card on the bulletin board and see how many you match. When you get Bingo give to the librarian and receive your prize.
Also, get a Sun Passport to color and place into the drawing box. Prizes awarded at the end of each month.
Each month we will be featuring a different planet.
Take a Martian block home to create for yourself after you have played with the ones in the library.
 There are many books to check out about the planets and the solar system!
Library Display
Current Display: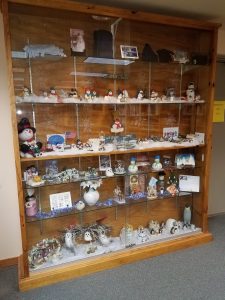 Winter Wonderland
When you come into the Library check out the Showcase in the back with the theme of Winter Wonderland.
The library is a designated warming shelter by the county. Come in, sit down and relax.  Read a book or start a puzzle. There are many items available for both children and adults.